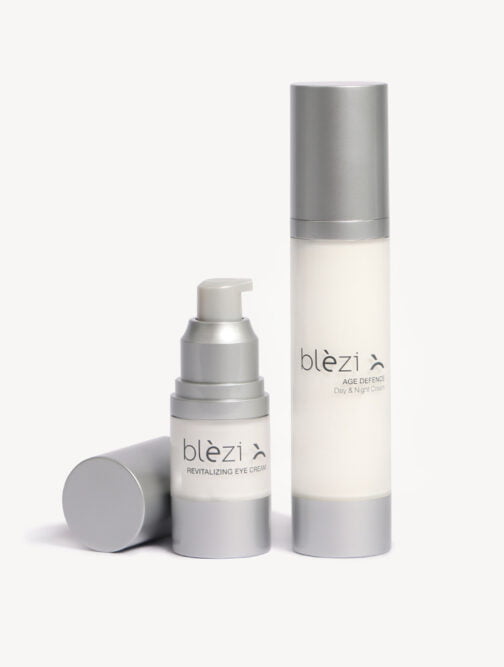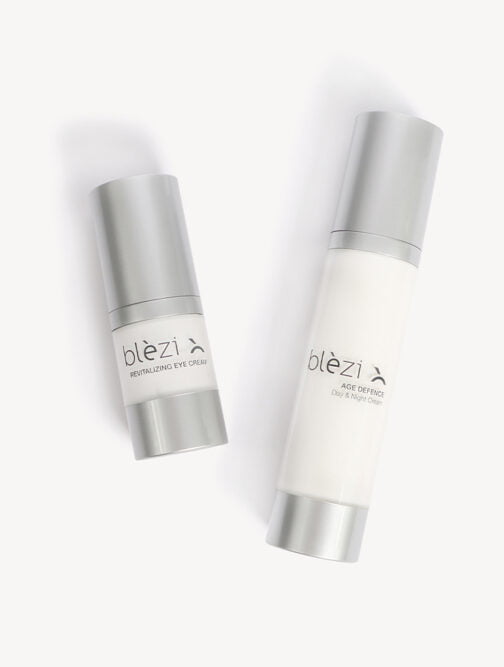 20+ Skin Care value set
Age Defence + Revitalizing Eye Cream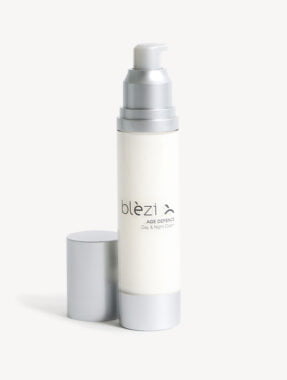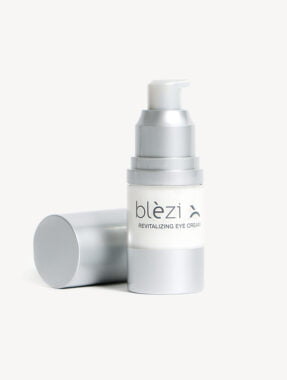 In stock

Hypoallergenic

Microplastic free

Moisturizing
Product information
How to use
Reviews
Product information
Age Defence dag- en nachtcrème 20+
Powerful cosmeceutical anti-aging day and night cream for the skin from the age of 20.
Revitalizing Eye Cream
Exclusive lifting anti-wrinkle eye cream
How to use
Age Defence
Apply to the face, neck and chest in the morning and evening after cleansing. Age Defence is a perfect base for Blèzi makeup.
Revitalizing Eye Cream
Apply to thoroughly cleansed skin in the morning and evening. Apply a small amount of Revitalizing Eye Cream with your ring finger to the eye contours. Dab gently, starting at the top of the nose, passing under the eyebrow to the outer corner of the eye and from there, slowly dab underneath the eye towards the inside corner. Revitalizing Eye Cream is an excellent base for Blèzi eye makeup.
Reviews
Related products