As sustainable as possible
Sustainability is second nature to us. We source ingredients produced in a sustainable manner from renewable sources, strictly free from child labour. We're constantly considering new approaches. Can it be even more natural? Use less material? Are the people producing it well-treated? If we find a way to make it even more sustainable, we adapt our production process. Our ongoing commitment is to minimise our environmental footprint.
Even Less Packaging

Our latest packaging is a further step towards sustainability. Most of our products are now refillable, and all the materials used are recycled or recyclable. We do not put the products in cardboard boxes and you can find the leaflets for our products online. This approach significantly reduces our material usage.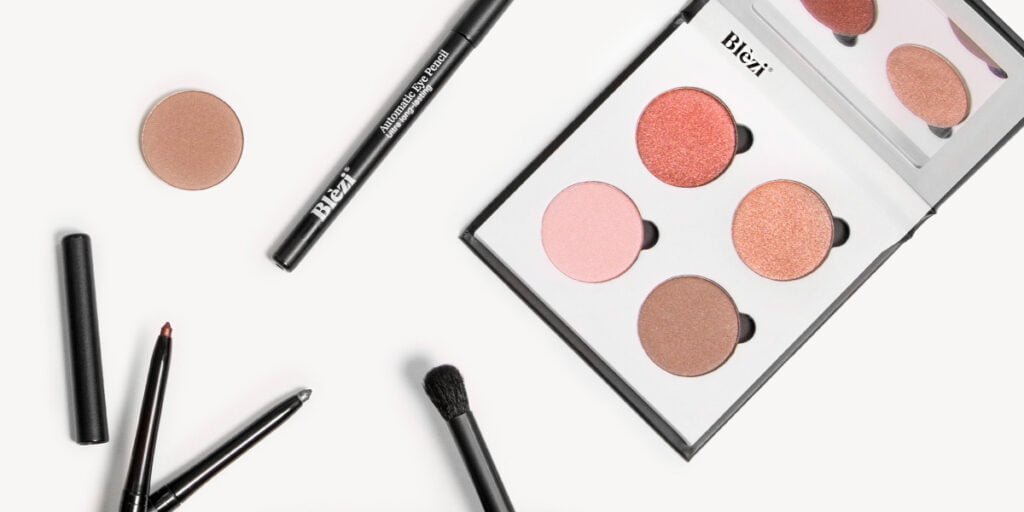 Safe for People and the Environment

After numerous rigorous tests and evaluations, each Blèzi product has earned a prestigious certificate adorned with official seals and dashing signatures. This certificate verifies that our products are safe for both people and the environment, meeting all the stringent safety standards of the European Union. We take immense pride in this, as it means every product we craft is utterly safe for you.
Sustainable Shipping
Our shipping materials are made predominantly from recycled content and are fully recyclable post-use. We keep our parcels as compact as possible, reducing the need for more delivery vans on the road.
The Fewer Returns, The Better
We always send helpful cards along with the products you order from us. These cards guide you on how best to use what you've purchased. Our online videos provide further assistance. As a result, it is rare for our customers to return items. This too contributes to a reduction in CO2 emissions.
Of course, we are not able to act responsibly all on our own. Will you join us? Reuse or recycle our packaging, and together we will take care of our planet a little better.